EVENTS
FREE Training in Health with CityLBC and JobcentrePlus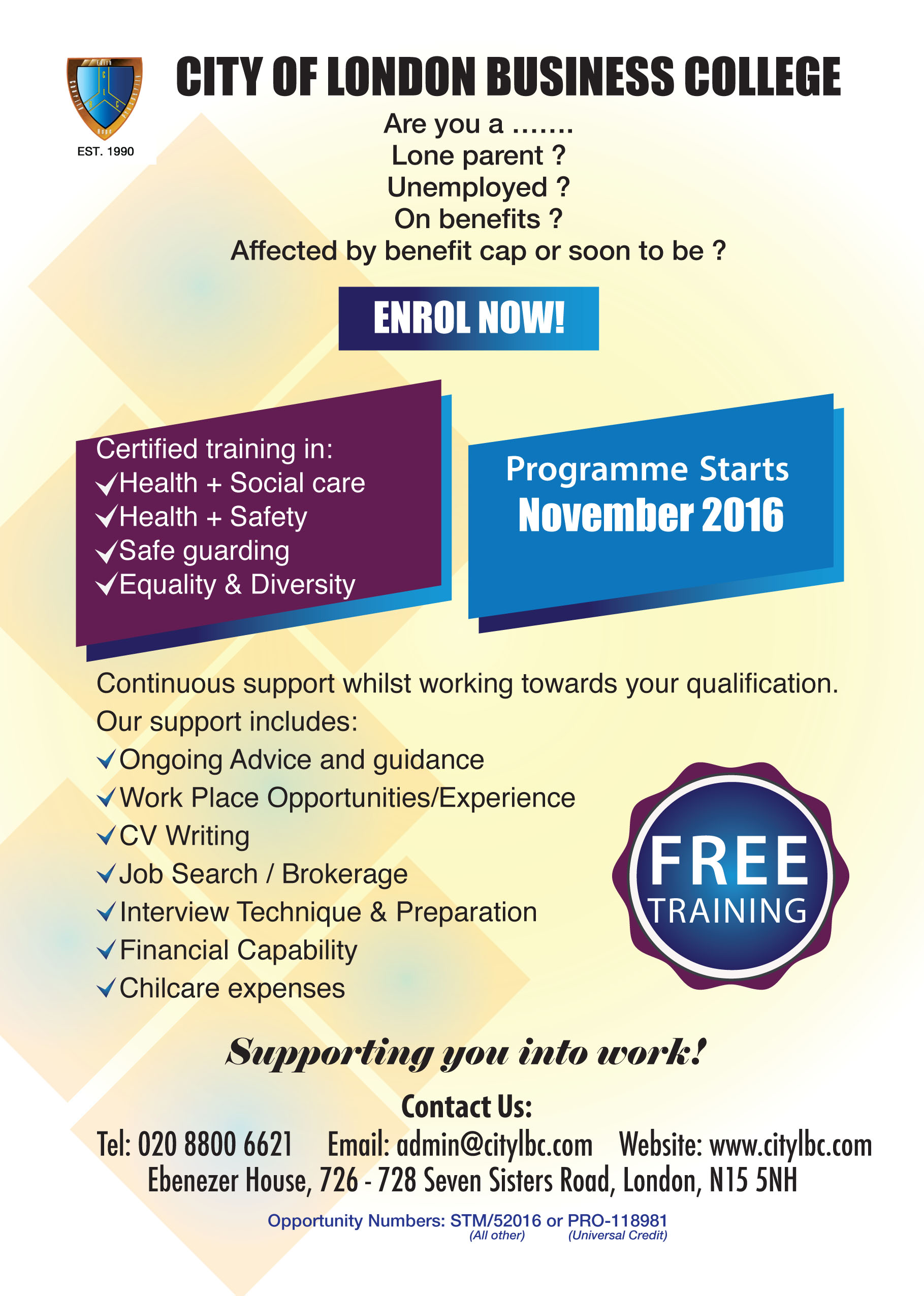 In partnership with North London JCPs the college is offering free training to lone parent and Bencap affected local residents.

This 12 week course will get you trained in Health and Social Care with a recognised level 2 certificate to take away.

CityLBC will arrange placements and job opportunities as part of the project.

The course is conveniently delivered 2 times a week between 10am and 2pm.

You could be a health care professional in 2017!

Call us now on 020 8800 6621 or email on admin@citylbc.com to register.
Outsider Gallery London

7th October, 2016
Clarendon Recovery College, Clarendon Road, N8 0DJ

Join us at Outsider Gallery's opening of London's first art and music gallery for Mental Health.

The gallery combines physical and artistic platforms, events and productions to broaden and enrich the tapestry of conversations around mental health as well as promoting works created by people affected b a wide range of issues.
British Library
22nd November, 2016
96 Euston Rd, London NW1 2DB

A regular feature of the student experience with CityLBC is the induction to the British Library. Just 10 minutes away by tube, the British Library is of enormous historical significance and is a fantastic resource for research. Group induction tours are arranged to help learners discover more about the Library's history, collection and architecture.
Christmas Party
14th December, 2016
726-728 Seven Sisters Road, N15 5NH

A chance to join your group and tutors to see the year out in style with fun, food and music.

Contact the admin office (admin@citylbc.com) to confirm attendance.